SAM Assembly 206 And Fantastic Magic Camp are Hosting the 2019 Edition of
The World-Famous Austin Magic Auction
When:
September 28, 2019
Doors Open at 9:00 AM
Auction Begins at 10:00 AM
Where:
First Baptist Church of Austin
901 Trinity
Austin, TX 78701
The Details:
Admission is only $10 – To speed up the sign-in process, you can download a Sign-In Sheet, fill it out, print it, and bring it to the auction.
Almost 1,000 items to be auctioned off.
Silent Auction Items
Stage Auction Items
Collector Silent Auction Items
Registration of items for sale is now closed.
All items have been tagged and are ready for the auction on Saturday. If you have items which have already been registered but not yet delivered please call Peter Hinrichs at 512709-8060 to make arrangements.
Directions and Parking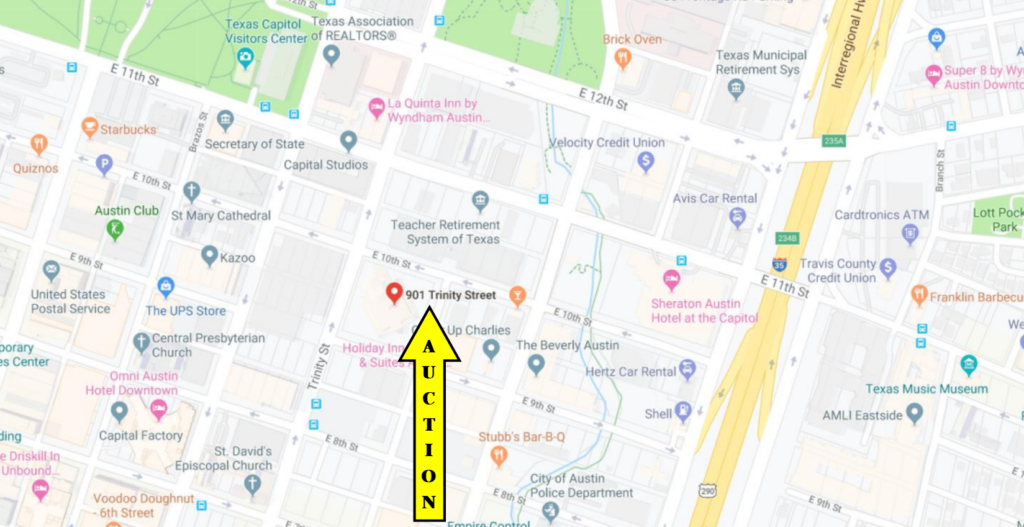 811 TRINITY GARAGE
The daily rate is $3.00 every 30 min, with a daily max of $24.00.
The elevator in the garage is usually turned off about 10:00 P.M. each night and stays off all day most Saturdays. Attendees with limited mobility can park on the plaza by the fountains, but not under the awning.

811 TRINITY SURFACE LOT (located at the corner of the 9TH & Trinity intersection)
The surface lot fee is: $5 for 4 hours $8 for 9 hours $15 for 16 hours

METERED CITY PARKING
HTTP://WWW.DOWNTOWNAUSTIN.COM/EXPERIENCE /
PARKING During the hours below, metered parking costs $1 per hour. Meters have a maximum length of stay that varies by area. Metered parking is free during the hours not listed. Meters take MasterCard, Visa, debit cards, or coins. Meter Hours: Between Cesar Chavez and 10th Street, and between IH-35 and Lamar Blvd.
• Saturdays: 11 a.m. – Midnight Download the City of Austin pay-by-phone app ParkX, register your license plate and provide your payment information to pay for parking without talking to a pay meter or station. A free app from ParkMe can help you find real-time parking availability in the form of "heat maps" that show the most likely availability for parking on a block-by-block basis.
**Parking during downtown special events may be scarcer and more costly.**
The services of Uber and Lyft are available in the Austin Area
---
Last But Not Least
Please read the Rules located on our Forms & Media Page.
---
[do_widget id=text-2]
---
---
Bookmark this site to keep up with everything when the auction gets started.